Nexuslib Methodology
Nexuslib practices a 4-Step methodology towards achieving customer's requirements and strategic goals. The consultative approach towards every customer requirement, mapping their requirements to offerings from Commercial or Open Source technologies helps us offer solutions which provides easy adaptability, greater flexibility and lower cost of ownership.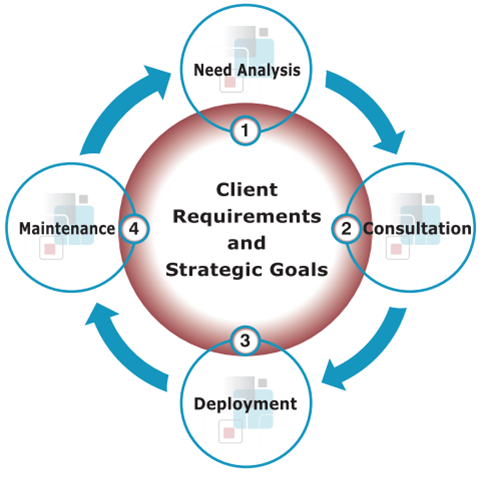 A granular look at the methodology would express the fact that Nexuslib as an organization thrives on promoting solution to customer's needs instead of packaging products.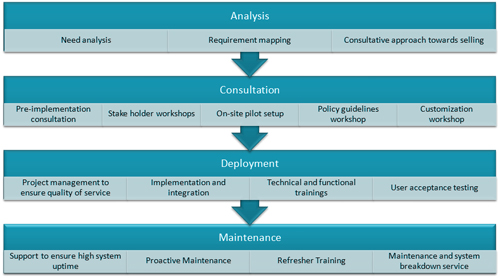 Copyright © 2023 Nexuslib LLC.